Caitec Shopify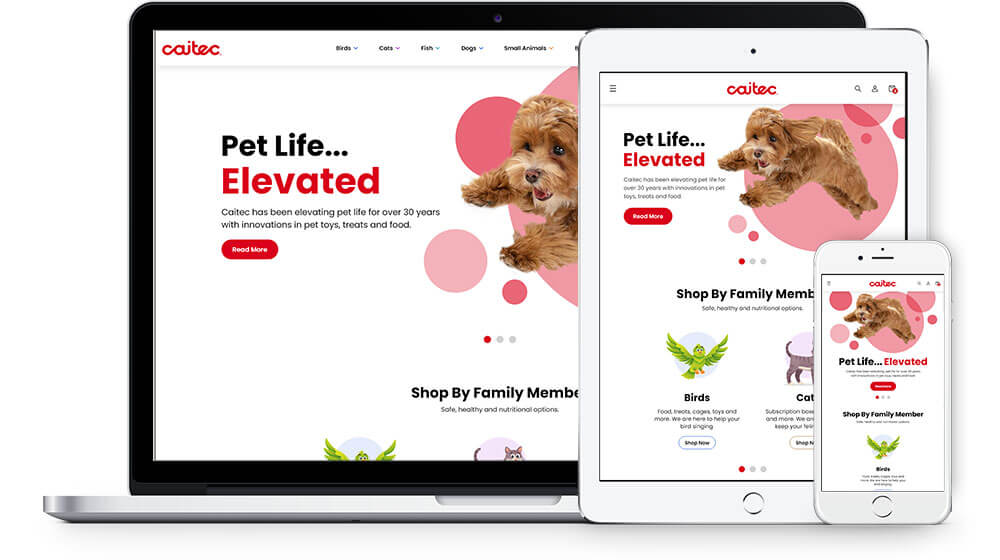 Pet store design for Shopify.
Tools
Illustrator, Photoshop & XD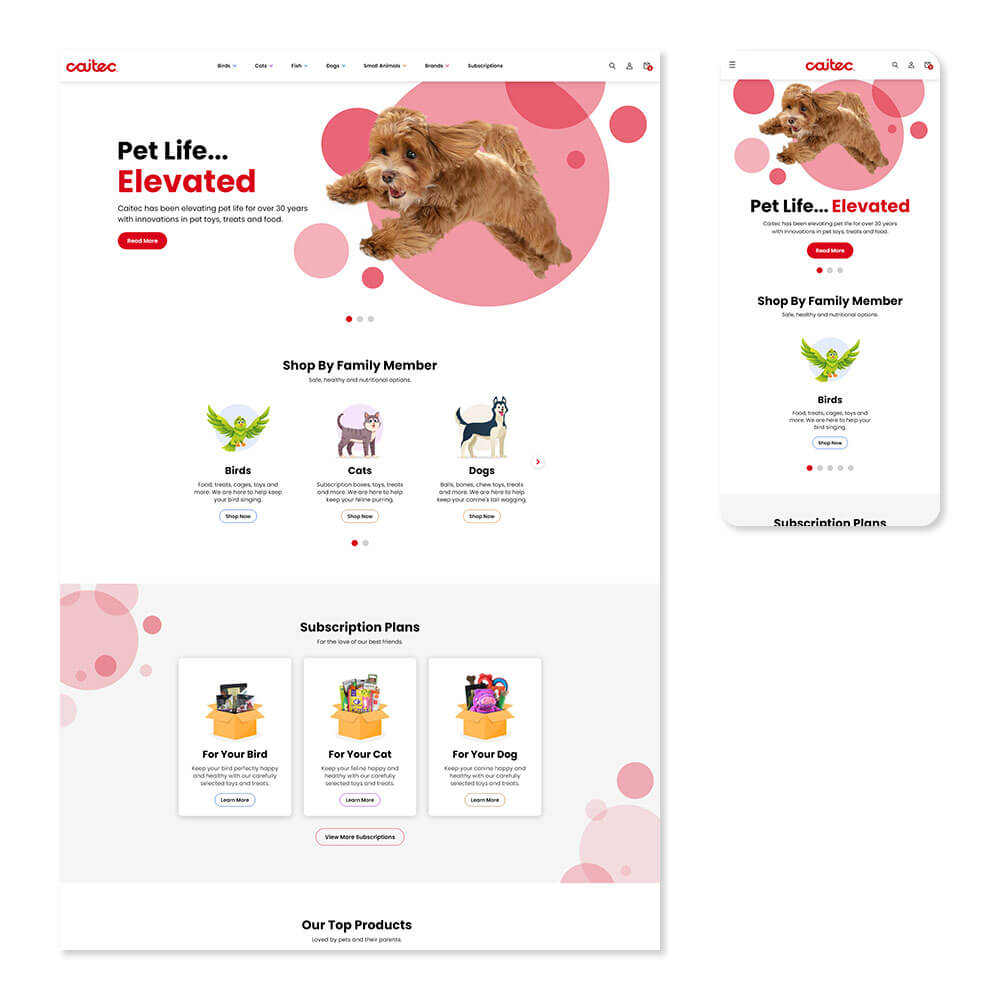 Summary
Development on Caitec's Shopify website was underway when I was brought on. I quickly assessed the progress with the project and saw opportunities to better define the branding, look and feel and overall user experience of the website. Pulling from limited resources, I quickly created a UI Kit, wireframes and mockups to help the development team polish the work that was started and continued to work closely with the team to build out the rest of the new website. Overall leadership and customer feedback was positive. Customers felt it was very easy to navigate and locate products compared to the previous WooCommerce version of the website.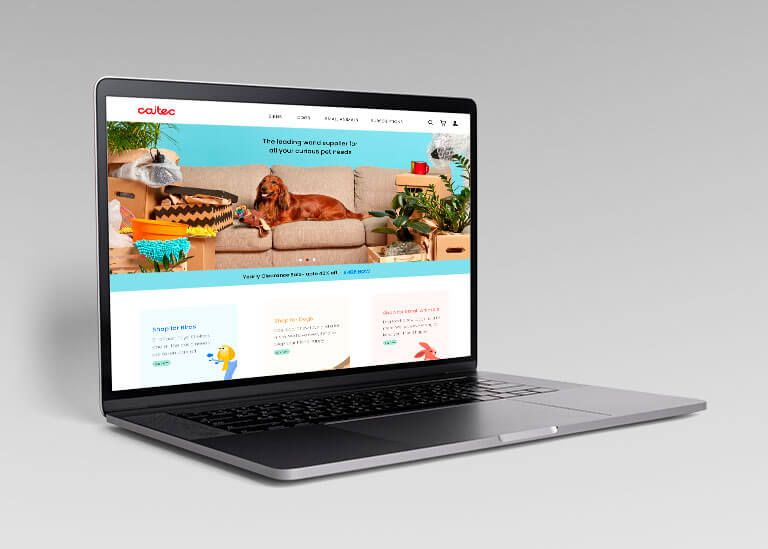 The Challenge
When I started with Caitec, their retail ecommerce website had not been updated in years. There were a lot of broken components, especially mobile navigation that made not only impossible to navigate the website and locate products, but also checkout. Development on the new Shopify version of the website had already begun when I started so I had to quickly identify pain points with the current user experience and design.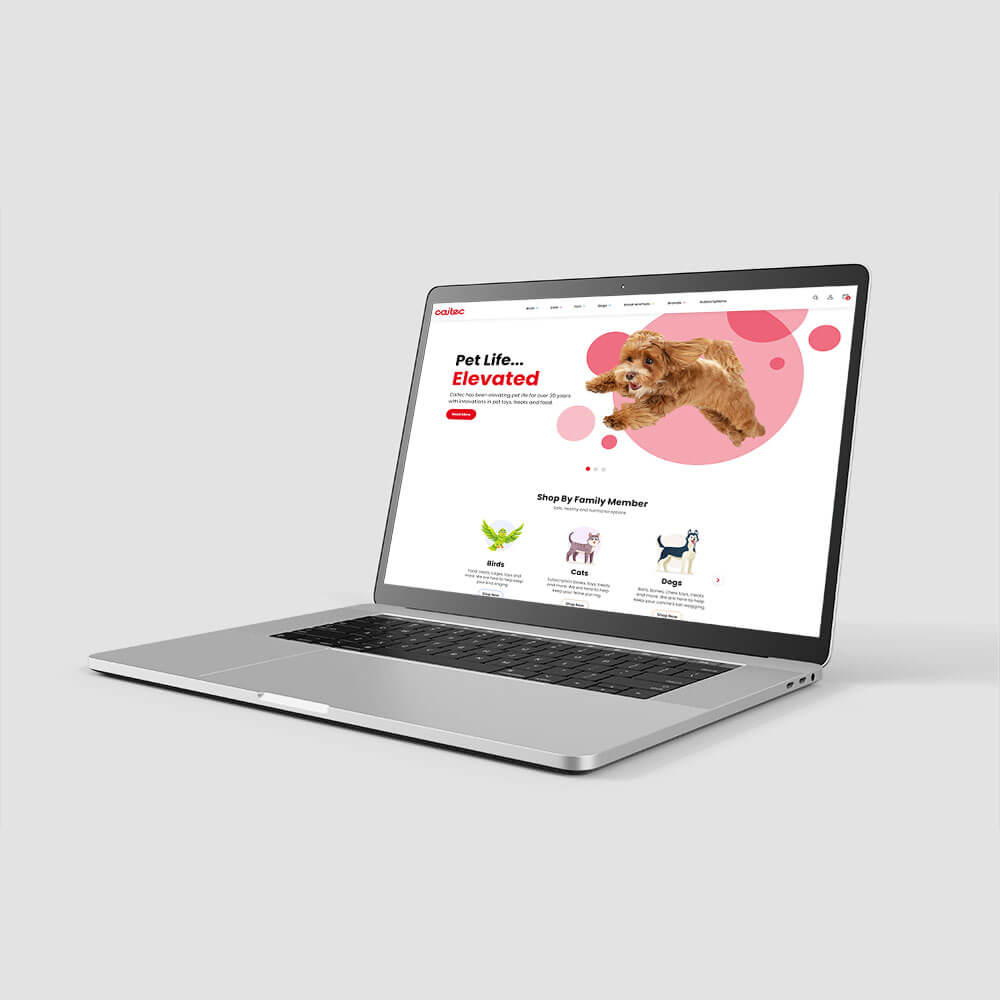 The Solution
With a focus on user-centric design and a mobile first approach, I quickly created a UI kit, wireframes and mockups of revisions for the work that had already begun. I worked closely with the development team, including helping with updated html and css code snippets to shorten the time to stay on track with our timeline. Once we had updated the existing work, we were able to move forward with the other development work. Again, I worked closely with the team to provide new wireframes, mock-ups, code snippets and feedback to keep the project on track.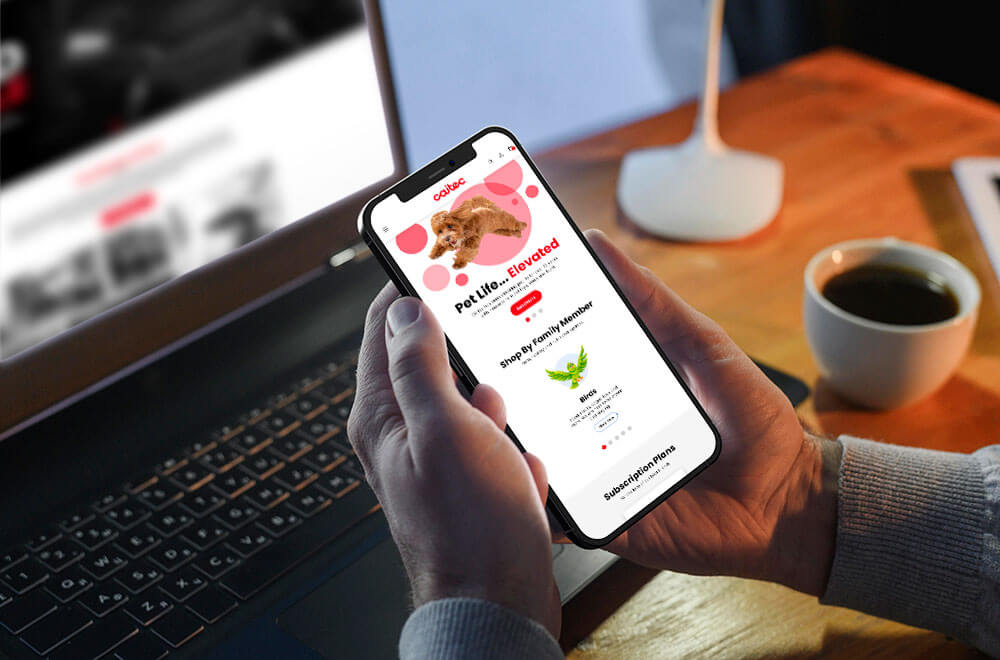 The Results
We opened the new website up to a limited beta group of internal stakeholders as well as customers to test and provide feedback which we used to refine the overall user experience. We were able to move the website live quickly and overall customers and leadership were elated with the new experience. While I don't have specific numbers to put here, the new platform and user experience helped increase customer engagement and sales, especially on mobile.